At Waggin' Tails Pet Ranch, our goal is to give dog owners the knowledge and the level of training that will make living with their pet enjoyable and ensure that the dog has a home for life.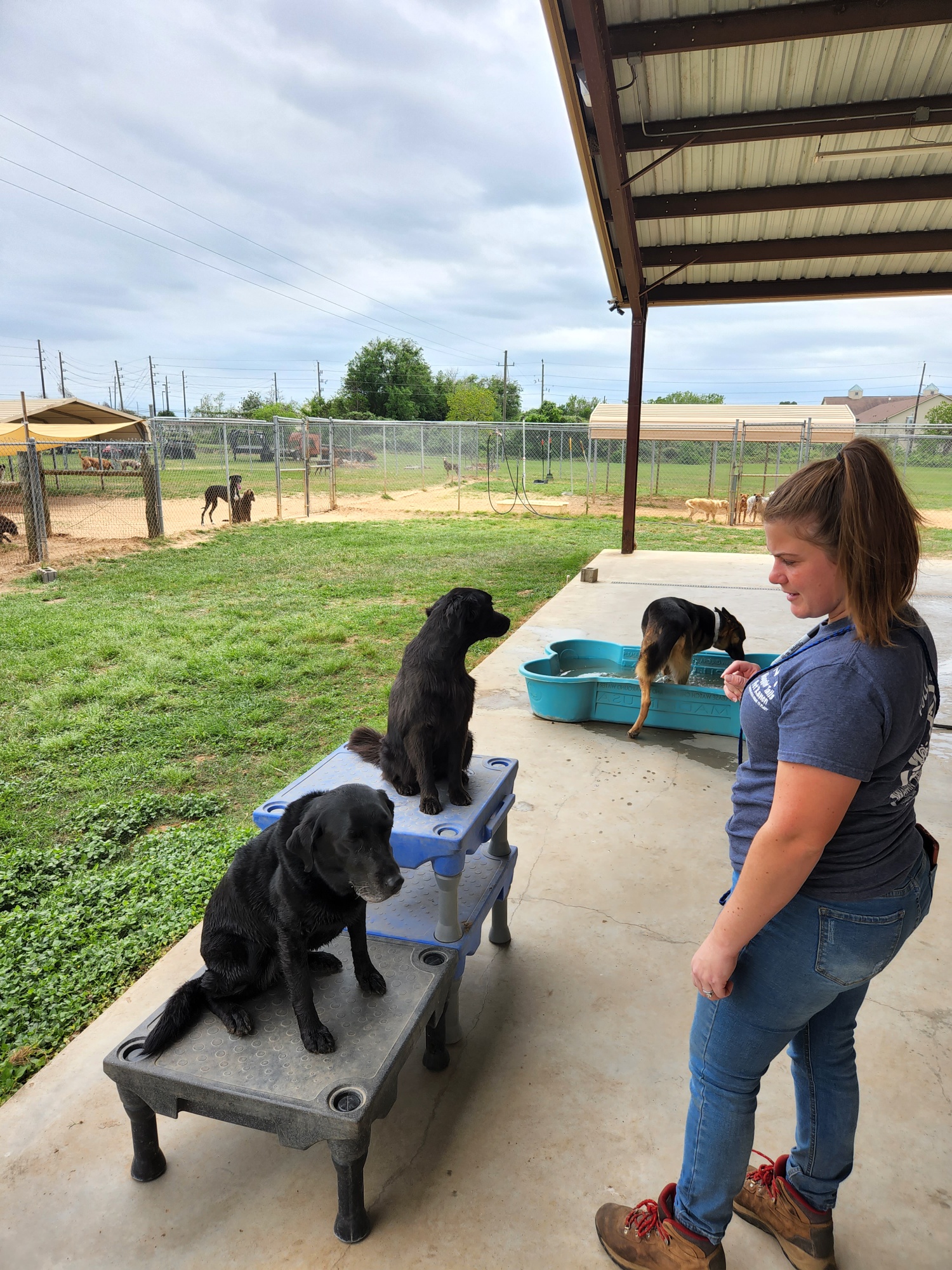 We recognize that some people just want specific problems to go away, while other folks wish to pursue more advanced obedience or tricks with their dog(s). We offer a variety of training ranging from basic obedience and puppy training to problem solving and trick training. We are members of APDT – Association of Professional Trainers and only use positive reinforcement.
We have multiple trainers on site who can offer multiple types of training including:
On site private obedience lessons during day camp
Off site private obedience lessons in your home (within 15 miles)
On site obedience classes (basic and intermediate)
Trick of the Month
Behavior Counseling
Call us at 281-533-0500 for further information and to complete an intake evaluation.